Creative
Loft
Conversions
and
Home
Extensions
in
London
We are Creative Spaces, a loft conversion and home extension design & build specialist working throughout London in the residential construction sector.
We have always strived to be your "local building and design company" and over the years, have developed and grown the business in all boroughs of London. Our Creative Spaces hubs are well placed to serve the local community, but even if your project is not local to these areas you will find a member of our team is never far away and we are well placed to serve you and your project. Our West Norwood hub services areas including (but not limited to); Dulwich, Clapham, Brixton, Streatham, Crystal Palace, Wandsworth, Tooting, Norwood, Honor Oak, Peckham, Black Heath, Wimbledon and Putney. Our Walthamstow hub services areas including Leyton, Hackney, Islington, Stoke Newington, Woodford, Wanstead and Clapton.
Whether it is a kitchen extension, a loft conversion, or a property conversion to flats or indeed back to a house, please don't hesitate to contact us and see how we can assist you in realising your plans. One of our team will be on hand to guide you through the process one step at a time. On top of our inhouse team, we enjoy strong relationships with highly reputable and reliable construction professionals. From the architect and engineer to our teams of builders and tradesmen we have the right person for every aspect of your project.
No matter how far along with your project, the first part of our process is to understand your brief, develop sketch proposals, a baseline specification and begin to crunch the numbers. We like to ensure you understand the costs in the early stages as this will provide a level of comfort as you progress. Our pricing is transparent enabling you to make thought out and considered decisions as you move through the design phase. Our flexible approach through the construction phase enables you to finish your project how you want it and importantly within budget.
If you have a project in mind but find it hard to visualise the space take a look at our 360 degree projects. You can take a tour around YOUR potential new space. Need MORE inspiration? Take a look at our gallery, case studies and Instagram page for some design inspiration.
Loft
Conversion
Specialists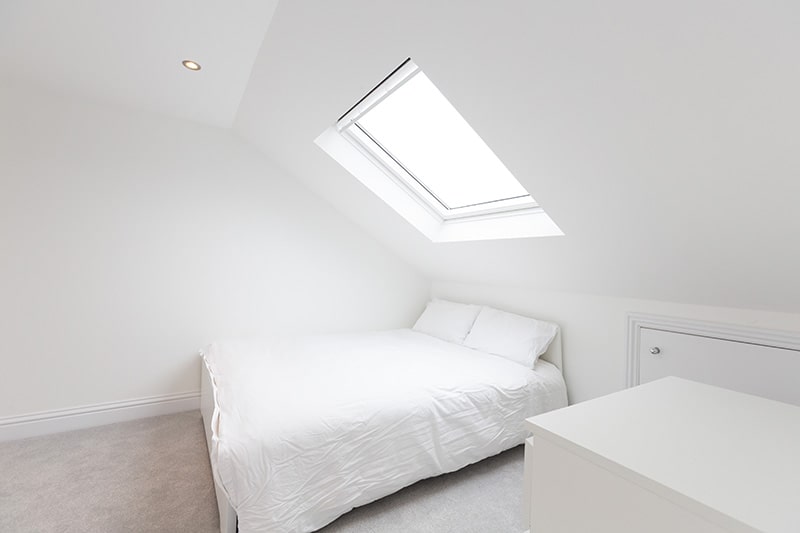 Adding a loft conversion to your London property can add as much as 25% to your property's value. We design and build all types of loft conversions including, Mansard loft conversions, Velux loft conversions and Dormer loft conversions. Adding an extra room, or workspace with a bathroom can be a very simple and cost-effective way to add value and upsize your property without having to move. A loft conversion is typically a very quick way to increase your living space with minimal disruption.
Contact us today for a free impartial quotation. We take all the hassle out of the build process. Project management is included along with architect design and construction drawings, planning, and building control liaison.
To see some of our recently completed loft conversions and get more information please click here.
Home
Extension
Specialists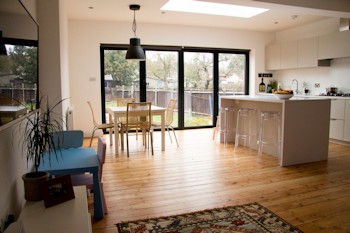 Extensions are a way to significantly enhance your living space, the way you utilise parts of your home and has the additional benefit of adding value to your property. Experts suggest anywhere between 8 and 15% of value is added to a property with an extension. Generally, extending your home is a cost-effective investment. Furthermore, having an open plan living and dining space is a huge selling point particularly in London should you move on. With more and more of us working from home, we are all re-evaluating our needs at home and if we have enough space. Beyond the financial decision, an extension gives us spatial advantages along with style gains. Building an extension is extremely versatile, adding much needed space to your home in the form of an open plan kitchen or dining area, bigger living space incorporating more storage or an office space. Or indeed an added bedroom and bathroom.
Creative Spaces is one of the leading providers of bespoke home extensions in London, having worked on a wide range of properties for an ever-wider range of clients and personal tastes. Every extension we design and work on is guaranteed to connect well with the existing house and enhances the layout and consequently the lifestyle of our clients.
Our aim is always to provide the best and most professional service we can. We work closely with all our clients to deliver a project on time and in budget. Our process is open and transparent from the very beginning with a detailed meeting followed by an equally detailed quotation ensuring that all aspects of the build are covered. Once the build is underway our process can be flexible to make changes along the way to suit your needs and design ideas. Our primary aim to help you achieve the best possible space for you. If you need some inspiration, check out our gallery, case studies or instragram page for some design ideas. Furthermore, to walk through your extension and see what it would look like in 360 degrees.
To see some recently completed extensions please click here.
Why
Choose
Us
We aim to provide you with the best ideas and advice to optimize the available space
We provide a tailored service through the build
Our team at Creative Spaces has over 30 years of design, construction and project management experience.
Accreditations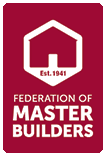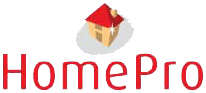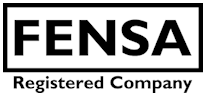 Check
us
out
on
social
media